WoodPro Fasteners Washer Head Screws are now Code Compliant
American Fastening Systems is happy to be able to provide a code compliance report for the WoodPro Premium Washerhead Screws. The downloadable report details the structural and coating testing data for all 14 sizes of screws in this product line. These screws were tested in accordance with ICC AC233 and AC257. These are the same standards that many of our competitors used for similar code compliance reports.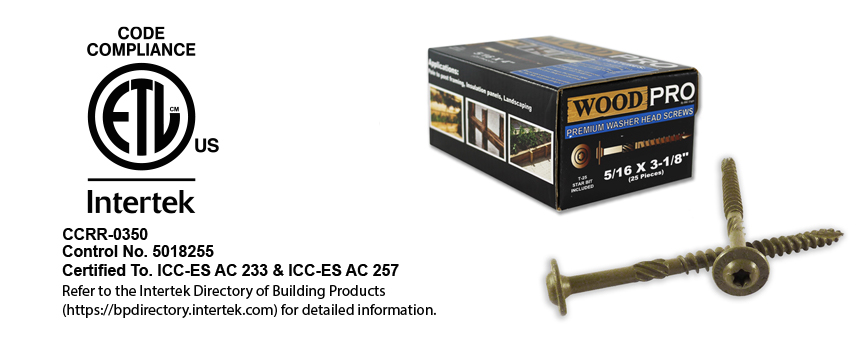 S316 Stainless Steel All Purpose Screws
If you've used our WoodPro PPG All Purpose Wood Screws, you already know how easy they are to work with. WoodPro Fasteners now offers these same screws in S316 stainless steel, suitable for a wider range of interior and exterior projects.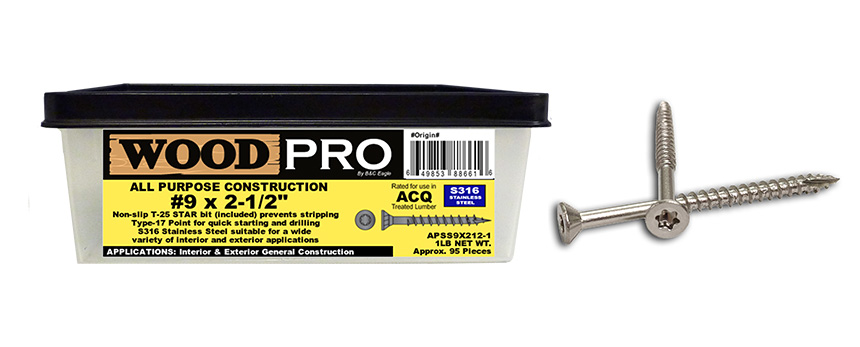 100 Piece Bit Packs
Need bulk bits for your project or construction site? We have you covered! Color coded anodized bit packs in a durable clear PET plastic container with screw on cap.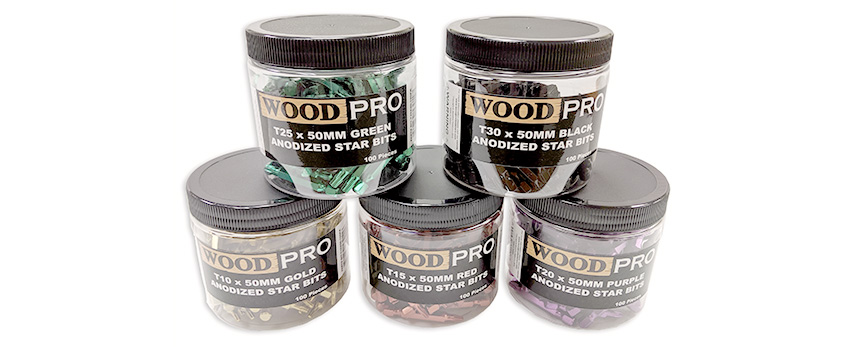 Color Coded Star Bits
We now carry color coded star head screw bits that are the perfect match for our Star Head WoodPro screws! Available in 2 packs or a 5 pack with handy plastic storage sleeve!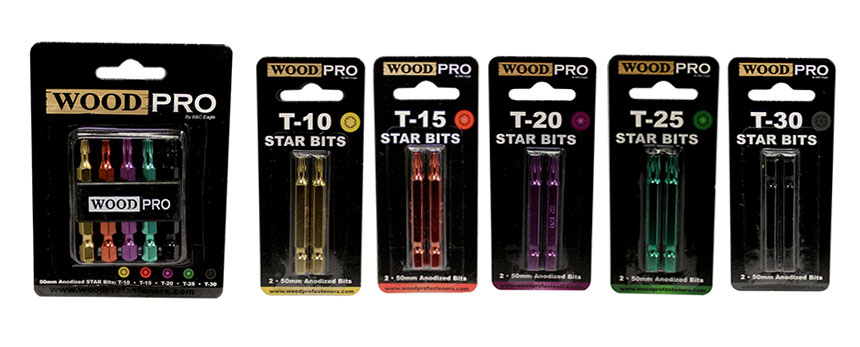 White Trim Head Screws
Need a white screw for your project? American Fastening Systems now stocks white trim head screws in 2", 2-1/2" and 3-1/8" lengths in 1LB plastic buckets.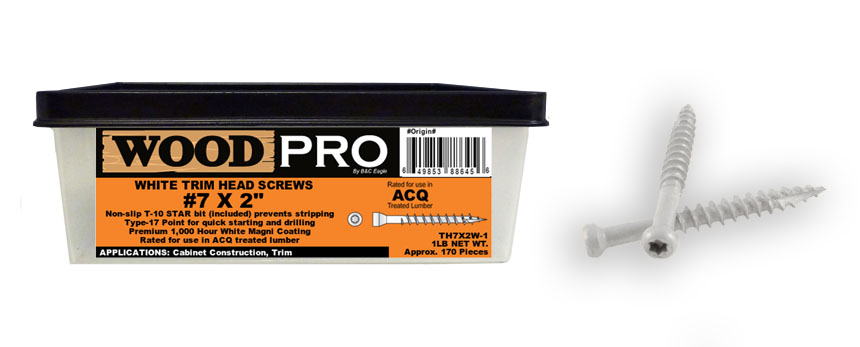 New Long All Purpose Wood Scews!
American Fastening Systems is proud to announce that our long awaited Long All Purpose Wood Screws are in stock! Sizes range from 4-3/4" to 12". Click the image below to view our entire All Purpose Wood Screw assortment.