Color Coded Star Bits
We now carry color coded star head screw bits that are the perfect match for our Star Head WoodPro screws! Available in 2 packs or a 5 pack with handy plastic storage sleeve!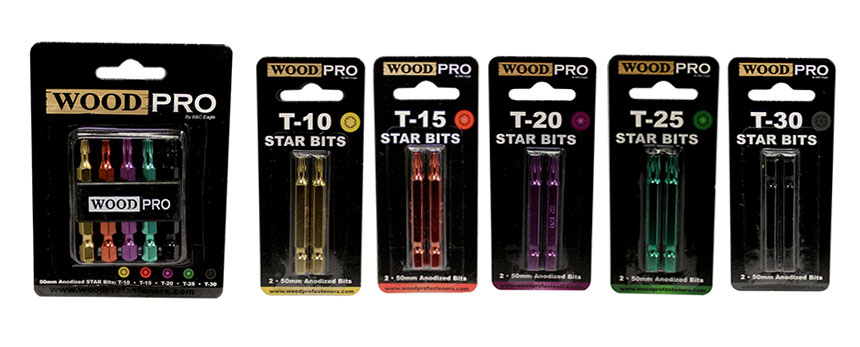 White Trim Head Screws
Need a white screw for your project? American Fastening Systems now stocks white trim head screws in 2", 2-1/2" and 3-1/8" lengths in 1LB plastic buckets.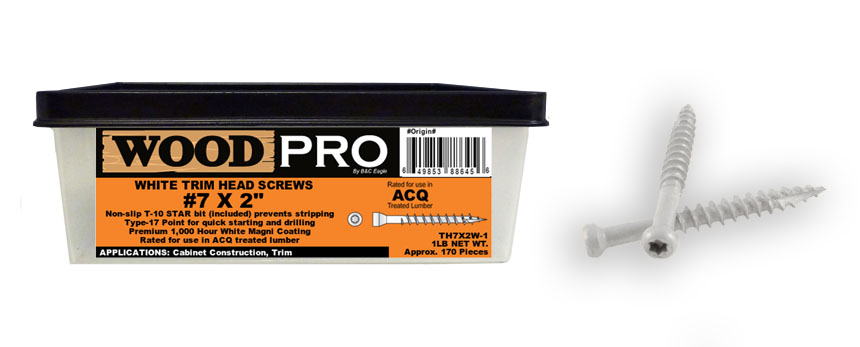 New Long All Purpose Wood Scews!
American Fastening Systems is proud to announce that our long awaited Long All Purpose Wood Screws are in stock! Sizes range from 4-3/4" to 12". Click the image below to view our entire All Purpose Wood Screw assortment.